FIELD FORGET-ME-NOT ('Myosostis arvensis (L.) Hill')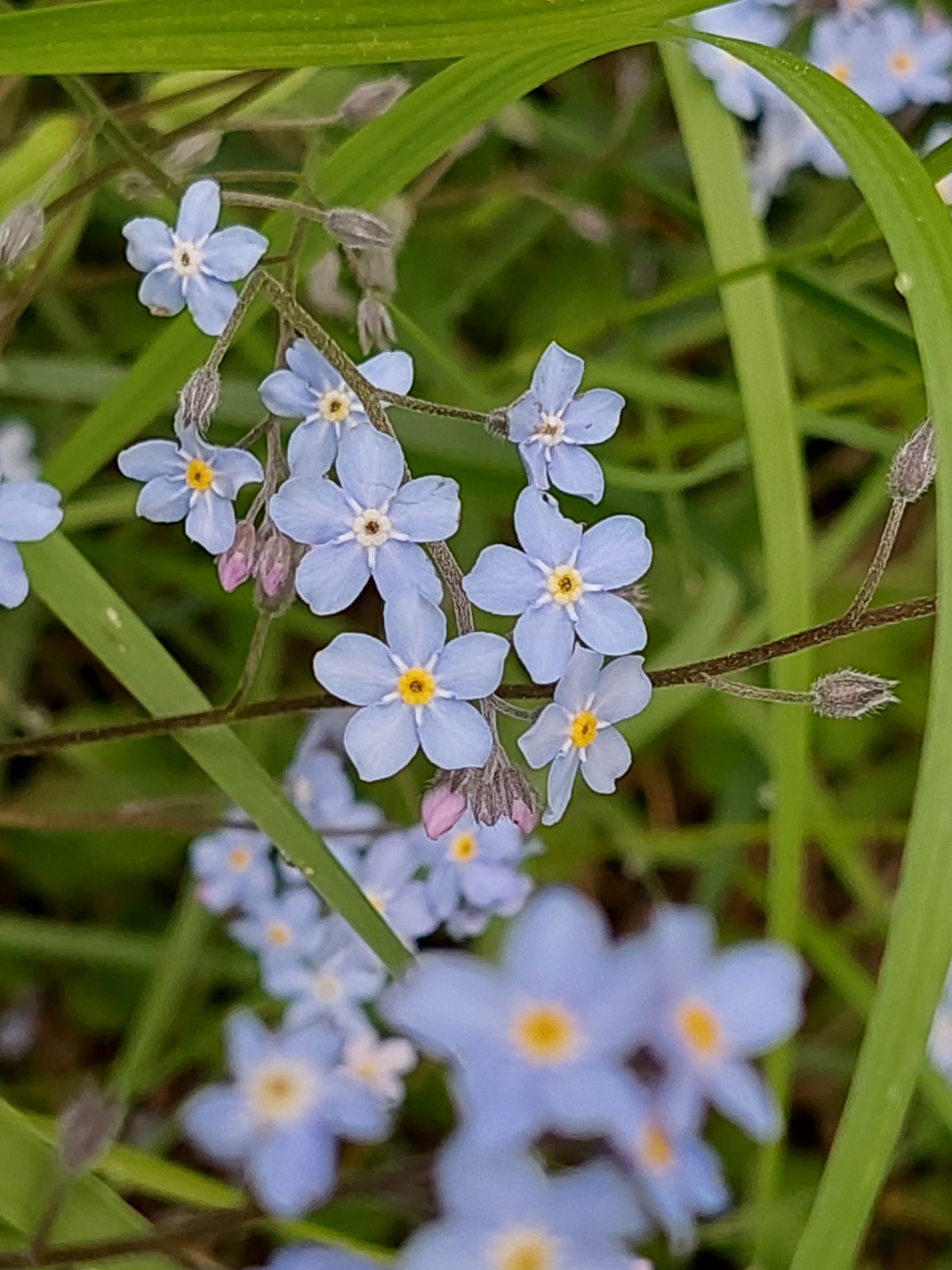 © E. Bēvalde.
An annual, medium-sized (10–45 cm) herbaceous plant of the sedge family. The stem is erect, branched, often several stems depart from the base. Branches erect. The whole plant is covered with soft, erect hairs. Leaves are elongated to lanceolate, spade-shaped, sessile, tip blunt. Flowers in whorled inflorescences at the end of the stem and branches. There are no leaves at the base of the inflorescence and in the inflorescence. The flowers are small, the corolla is light blue, a corolla of yellow scales near the transition tube. Cup split more than halfway, densely covered with hook-like and erect hairs, closed during fruiting. The peduncle is several times longer than the calyx during fruiting, from the axis of the inflorescence. The fruit is a drupe of four shiny nuts. Blooms from May to October.
Purity forget-me-not contains tannins (5–6%), anthocyanin, saponins, flavonoids, potassium and vegetable fats, its preparations are used in folk medicine.