PLANTAIN ('Plantago major L.')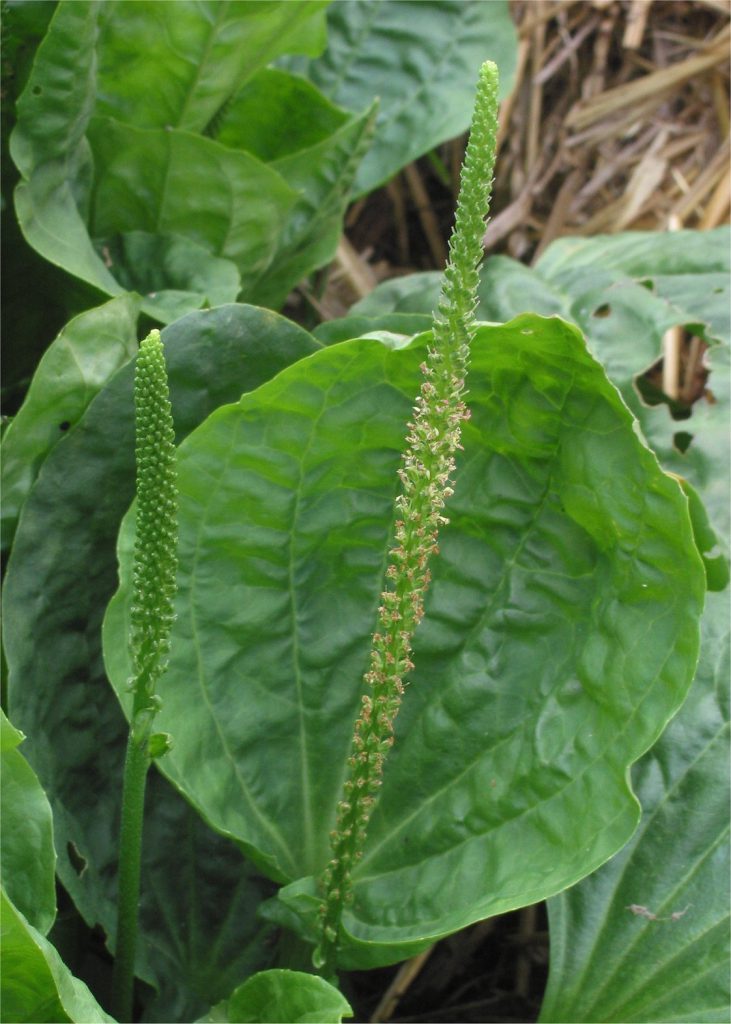 © fitoterapija.lv
A popular and well-known perennial plant with large elliptical leaves. Seeds brown-reddish, odorless and also tasteless. The seeds ripen in July. The leaves can be collected throughout the summer, but it is better to do it before flowering.
The plant has been known as a medicinal remedy for a very long time. Already in the XII century. BC the plant was harvested, there were special people in China who did this work. The ancient Greeks and Romans used the seeds to treat dysentery. Avicenna has described that the leaves stop bleeding, heal wounds and ulcers, the juice soothes earaches, and mouthwash relieves toothaches.
The leaves contain about 10% glycosides, flavonoids, bitter substances and tannins, photonicides, citric and ascorbic acids, vitamin K and A, carotene, saponins, potassium, amino acids, organic acids, essential oil, etc. The seeds contain oil (up to 22%) and mucilage (44%).